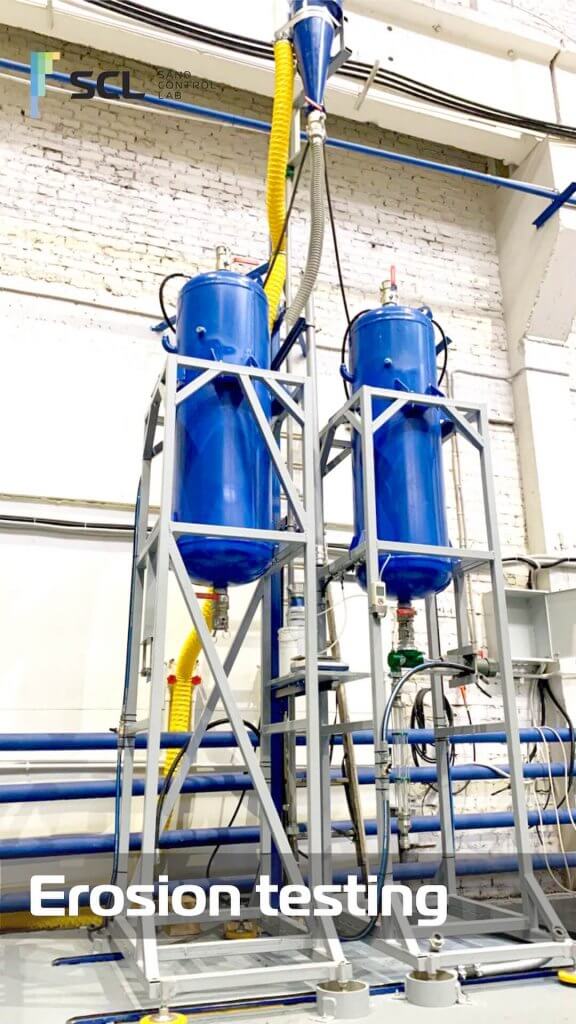 SCL is completing construction of a new, innovative test rig that promises to revolutionize the way erosion testing is conducted. This rig will simulate gas field well conditions where mechanical impurities are a significant issue.

The new test rig will be capable of creating flows with high velocities of up to 15 m/s, as well as pumping highly abrasive particles through downhole equipment samples under test. This will allow for more accurate assessment of erosion effects on equipment and prediction of possible damage, reducing risks and optimizing the development process.

The creation of this test rig is a significant achievement for the SCL and will be a useful tool for large-scale studies of various downhole equipment samples. It will open up new opportunities in the field development technology and help to improve safety and efficiency of gas wells. The new test bench is a vivid example of innovative solutions born at Sand Control Lab, which continues to strengthen its reputation in research and development.